Karibu was founded in May 2012 by Leslie (from Corsica) and Kevin (from New Zealand) and quickly established itself as a popular choice amongst travellers with a reputation for service, style, good food and cleanliness.
With a background in managing African Safari Lodges, Luxury European Hotels and operating Safaris in Uganda, we understand what is important during your stay – and that it is the little things that count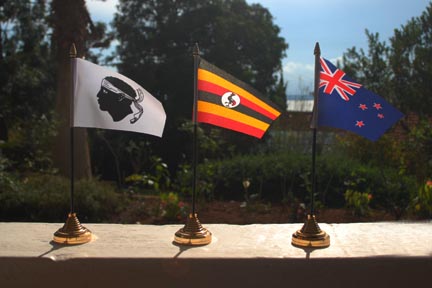 Whilst we are proud of our room designs, food and tropical gardens – it is our staff whom we believe set us apart from the rest. Our team of 26 staff come from all parts of Uganda, many of them have been with us from the first day we started.
"Karibu" means welcome in the Swahilli language – a sentiment that we want all guests to truly feel when you stay with us.